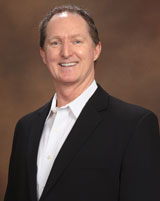 David Cantliffe
Founder, President, Author
David's personal vendor experience is within the document production (copier, fax and printer) industry.  His career on the vendor side of the table spans over 23 years serving clients in the Denver metropolitan area as well as customer locations throughout the entire US and Canada.
David began his career within an independent dealership which was acquired twice, each time by a larger organization.  The last acquisition was by multinational and multi-billion dollar IKON (now part of Ricoh USA).  David experienced first-hand the sales processes and operation systems within the different types of distributors in the market.
After 18 years with his employer, he cofounded an independent dealership.  While transitioning from sales representative/employee to dealership principle, David discovered "what he didn't know that he didn't know" about his own industry. It was a humbling experience after having invested over 18 years and thinking he had already achieved the status of "industry insider".
Spending 5 years in the position of dealership principle rounded out David's "industry insider" knowledge and it was then that he decided to change his focus. In 2005, David developed a proprietary process which eliminates "Profit Siphons" that continually drain the profits of unsuspecting companies like yours.
A Profit Siphon is the gap between information that's available to you as a customer and the vendor's "industry insiders" secrets.  This gap is invisible to you because even with the Internet, vendor "industry insider" secrets remain secrets. Since that time millions of profit dollars have been recaptured for companies like yours.
Click here for client testimonial letters.
BottomLine Advantage employs a risk-free, performance based business model with NO upfront cost.  Your hard dollar results are GUARANTEED upfront.
Read more about BottomLine's risk-free process.
David graduated from North Carolina State University with a Bachelor of Science degree in Forestry with a minor in business. Originally intending to join his father's wholesale lumber operation on the East Coast, he moved to Colorado to attend the University of Colorado's MBA program.
As an avid skier and outdoor enthusiast, Colorado's lifestyle turned out to be a determining factor in David's decision to "set down roots" in Colorado.